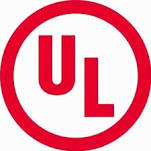 Creative Solutions has participated in the UL testing of a number of products to UL standards and can assist you in obtaining a UL listing for your products.


UL is a global independent safety science company with more than a century of expertise innovating safety solutions from the public adoption of electricity to new breakthroughs in sustainability, renewable energy and nanotechnology. Dedicated to promoting safe living and working environments, UL helps safeguard people, products and places in important ways, facilitating trade and providing peace of mind.
 UL certifies, validates, tests, inspects, audits, and advises and trains. We provide the knowledge and expertise to help customers navigate growing complexities across the supply chain from compliance and regulatory issues to trade challenges and market access. In this way, we facilitate global trade and deliver peace of mind.
 In the US market, these standards are often required for laboratory products 
UL 1805  Fume Hoods
UL 962  Adaptable Systems
UL 1275 Flammable Liquid Storage Cabinets