WHEN SHOULD YOU CONSIDER CREATIVE SOLUTIONS FOR A PROJECT?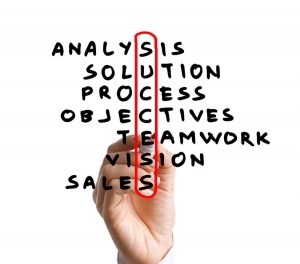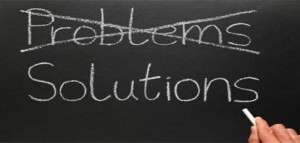 • A problem is known to exist but the organization does not have the time, the expertise or the staff to tackle it.
• Time-Sensitive Efforts. Any effort which has an aggressive completion date can be very frustrating to managers and staff members involved. These activities usually require everyone to devote 100% of their time, thus creating an impossible situation.  We can devote a full time effort to quickly accomplish the project and achieve the desired results.
• A problem is known to exist, but neither the symptoms nor the underlying cause can be determined by anyone within the organization in an unbiased way.
• The organization has already addressed the problem itself but has not resolved the issue.
• When you need a change master to introduce new technology, new techniques and processes, or a fundamental change in the organization's structure or business direction.
• When a conflict of views on future policy has arisen within the organization and an independent and skilled assessment is needed.
• When you need results NOW.
When you need help in thinking "outside of the box" and developing strategies and tactics that will be game changing.
When you have work that needs to be outsourced due to a lack of internal resources.
The world of laboratory furniture and fume hoods is changing at a high rate.  Many acknowledge that times are difficult and that they need to change, but changing can be difficult. If your organization feels the need to make changes and adapt to the market I may be able to help you.
This is a small industry with a small number of players. The hybrid aspect of the business has many unique characteristics that sets it apart. We make products, but we are also in the construction business.  We sell products, but we also sell projects and service.  The skills necessary to succeed in this industry are unique, and the number of experienced people is limited. Unless you are one of the larger players, the available talent pool is very limited. That is where Creative Solutions comes in.  We have a team of experienced people that can take on projects with various scopes and sizes. Instead of trying to hire expensive people in-house, you can have access to some of the industry's top talent through Creative Solutions. This approach allows you to have top talent focus on your project or issues without the commitment or expense of a permanent hire.