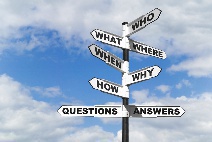 We are certain that successful companies will not be the ones that adopt a 'wait and see' approach. Instead successful companies will prepare themselves thoroughly to anticipate future needs and undertake the difficult process of finding solutions to address them. They will not just fix what is broken, but will view their new circumstances as a stepping stone to the next generation of business opportunity. Leaders must be open-minded about market signals and face the inevitable when their business model is not adapting to changing market conditions.
The lean start-up puts forth an ideology of systematically testing your business model against your assumptions. If you can move from uncertainty to certainty using the fewest dollars and in the shortest period of time, you're destined for great things.
No company ever dazzled the world by half-heartedly pursuing a market. Executives never reach the pinnacle of their industry by consistently being timid. So why, despite all of the evidence to the contrary, do we see so many companies dip their toes into the pool of innovation instead of diving in? Corporate innovation is already a difficult proposition; why doom it to failure by pursuing it half-heartedly?  Innovation is the confluence of product development and a business model that can deliver those products to customers at a profit.
 What is Creative Solutions?
Opportunities don't wait. Creative Solutions is a flexible organization where we assemble unique talent to help meet your challenges. There is no magic bullet or easy button, but we can bring resources to help solve your most challenging issues. We have the ability to acquire talent to support your needs. With over 40 years of business experience across several industries and companies, we can provide an honest and meaningful external
perspective.

Introductory Offer
We have found that many organizations are not quite sure what they need to do. They know change is necessary, but don't know where to start. To help you
define your needs, we have an introductory offer of 10 hours to understand your situation. This can be done in person or remotely via Skype. The cost for
this 10 hour session is $1,000 USD. The session is aimed at helping you better understand how to approach the changes that are happening. After this
session, we will develop a written proposal for an ongoing program or project to address your needs.
As a first step to our involvement, we offer a free one hour online session.  Explore The Possibilities